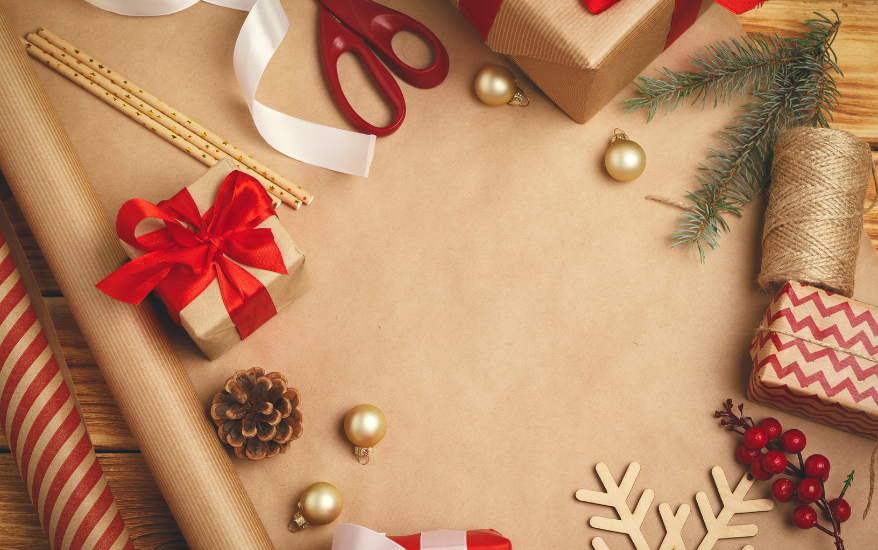 Smart Christmas Shopping Tips: 5 Gift Rules
Loan Express | December 3, 2022
Loan Express does not require credit checks, decline a loan based off a credit check, nor do credit checks affect the minimum approved amount of the loan. The following article is purely for educational purposes.
The 5 Gift Rules for a Merry Christmas: Want, Read, Give, Wear, & Play
Christmas is a magical time of year that should not be bogged down by overspending or finance-related stress. When you have a budget, a small wishlist, and the 5 gift rule in mind, Christmas will always be a gift-giving success that won't put you into debt. The 5 gift rule involves mindful gifting by searching for one thing for play, one thing that is needed, one thing to wear, one thing to read, and one way to give back.
According to Investopedia, "The top five gift categories consumers plan to spend on are clothing (55%), gift cards (45%), toys (37%), media (33%), and food/candy (31%). Many of these gifts will be purchased over Thanksgiving weekend by a record estimated 166.3 million shoppers."
Something they Need
When buying for kids, family members, or close friends, try to start by asking what they need. Something as simple as winter boots, a proper coat, school supplies, or bedding could be on their wishlist. Even if you want to buy something thoughtful that lends itself to their hobbies, think of a fishing pole for your dad, who loves fishing, or a craft for your kids to get them away from screens and practicing their creativity.
Something to Wear
During the holiday season, everyone loves to receive warm pajamas, a new coat, cozy socks, or the perfect sweater or dress shirt for the next family get-together. Buying a top or pair of shoes because you think they would look great on someone you love – or getting them a new wallet or pair of slippers because you know they need them – can mean the world.
Something to Read
Try picture books, early readers, or chapter books for your kids. If you have a reader in the family, ask them what books they've liked in the past and try to find something similar to show you care. Have a friend you're trying to get into reading so you can start a book club together? Buy them one of your favourite books or an easy, entertaining read that even the pickiest person would like – education is the greatest gift you can give.
Something to Play With
This is the most popular shopping category during Christmastime – dolls for your daughter, gaming systems for your nephews, board games for your friends, kitchen gadgets for your significant other – and while they're fun to buy, these playthings can add up. Keeping this wishlist to one toy each person would really love keeps it straightforward and budget-friendly, so they can also appreciate their other 4 gifts.
Something to Give Forward
The holidays are about giving – and that doesn't just mean giving gifts. Giving back to your community by collecting donations from friends and family can be an honorable and rewarding thing to ask for for Christmas. For your friends, kids, and family, try to gift them a donation to a charity they support or ask for cans from them to bring to your local food shelter.
Why Adopt the 5 Gift Rule for Christmas Shopping?
There are many reasons to make Christmas less about buying and more about spending time with your loved ones – so the 5 gift rule can teach the importance of categorizing a need vs. a want. You can avoid the following gift-shopping pitfalls by donating to a charity, giving the gift of education, buying a much-needed winter coat, and spending more time on creating memories rather than creating debt.
Christmas Gift Shopping can be Overwhelming
Not only can keeping up with the trends and everyone's wishlists be overwhelming, but so can the actual unwrapping itself. Watching everyone destroy the packaging to get to what's inside only to move on to the next thing can be disheartening, whereas if everyone receives a small number of gifts, they can spend more time playing and less time cleaning up.
Christmas can be Expensive
According to Investopedia, the average person spends almost $1,000 on Christmas gifts. To buy your whole family and friend group a myriad of expensive, unnecessary gifts can add up – which is why only gifting your close friends and family 5 or fewer gifts of things they need can save exuberant amounts of money. 
Prior Planning Equals no Stress
Creating a budget and wishlist for each person, you're getting gifts for removes any financial stress and stress from social media. Between seeing your well-off friends posting their affluent gift guides and videos of their kids opening mountains of presents, you might feel the need to spend more. Avoid this as much as possible, and remember that it's about quality time, charity, and thoughtful gifting over a large number of presents.
Acknowledging Inflation and Planning Accordingly
Inflating is causing prices to continue to rise, and they will keep doing so well into the new year. Understanding the costs of gifts you're shopping for is an important part of budgeting for your friends and family. However, consumer demand remains intact, so it's always a great idea to have a backup gift in case they're sold out of what you would like to purchase, or the price fluctuates drastically in a small amount of time. Also, take advantage of deals, sales, and holidays like Black Friday!
Shop Smart with Loan Express
This holiday season, receive the money you need as soon as possible. Loan Express has been offering convenient, smart loans across Canada for over 15 years. Whether it's a little or a lot, we get you the cash you need, wherever you are. Fill out your application today.